We are seasoned entrepreneurs who know what it takes to develop a company concept, write a compelling plan, pitch the company to the right financiers, and secure an optimal funding scenario. We are not bankers. We have built companies from scratch, and we know what it takes. When the grenades are flying, we don't freak out. We find a way to make them stop.
We've been there, done that, bought the T-shirt, sent the postcard - you get the idea.
Having teamed with some highly successful startups, large and small, we've worked with deeply experienced entrepreneurs, as well as brilliant kids still in school. We work with whomever fits our profile and clicks with us. It's not about money. It's about relationships. Exceptional relationships foster exceptional companies, with exceptional returns.
Helen R. S. MacKenzie, Managing Director
Helen
co-founded Co-Capital in January 2002 to provide advisory services to limited and general partners of private equity firms and individual portfolio companies. She is also the Managing Partner of Artemis Ventures Fund. Other recent engagements have included traditional secondary sales of limited partner interests in funds, merger of two funds and sale of an entire fund by an investment bank. Prior to Co-Capital, Ms. MacKenzie worked with multiple venture capital firms, most recently as a Managing Director of SOFTBANK Technology Ventures. Subsequent and prior to that she advised managing partners of venture firms on how to manage general partner, limited partner and portfolio company relationships to maximize investor returns. She works with individual portfolio companies generally on broad business issues that include financial and market strategies, management team, governance, partnerships, including merger or acquisition candidates and liquidations. Prior to starting in the venture business, Ms. MacKenzie had been a Vice President at Bank of America managing corporate lending unit in the Silicon Valley or assessing bank and banker portfolio risk. Ms. MacKenzie is and has been a director of numerous companies and non-profit organizations.
Contact:
helen@co-capital.com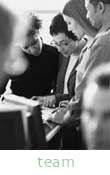 "Artemis' raw energy was critical in guiding the company through its successful second round funding..."
Mark Gilbreath, CEO
Toolwire